Erste Schritte bei der Dachsanierung
Nun beginnt die harte Arbeit.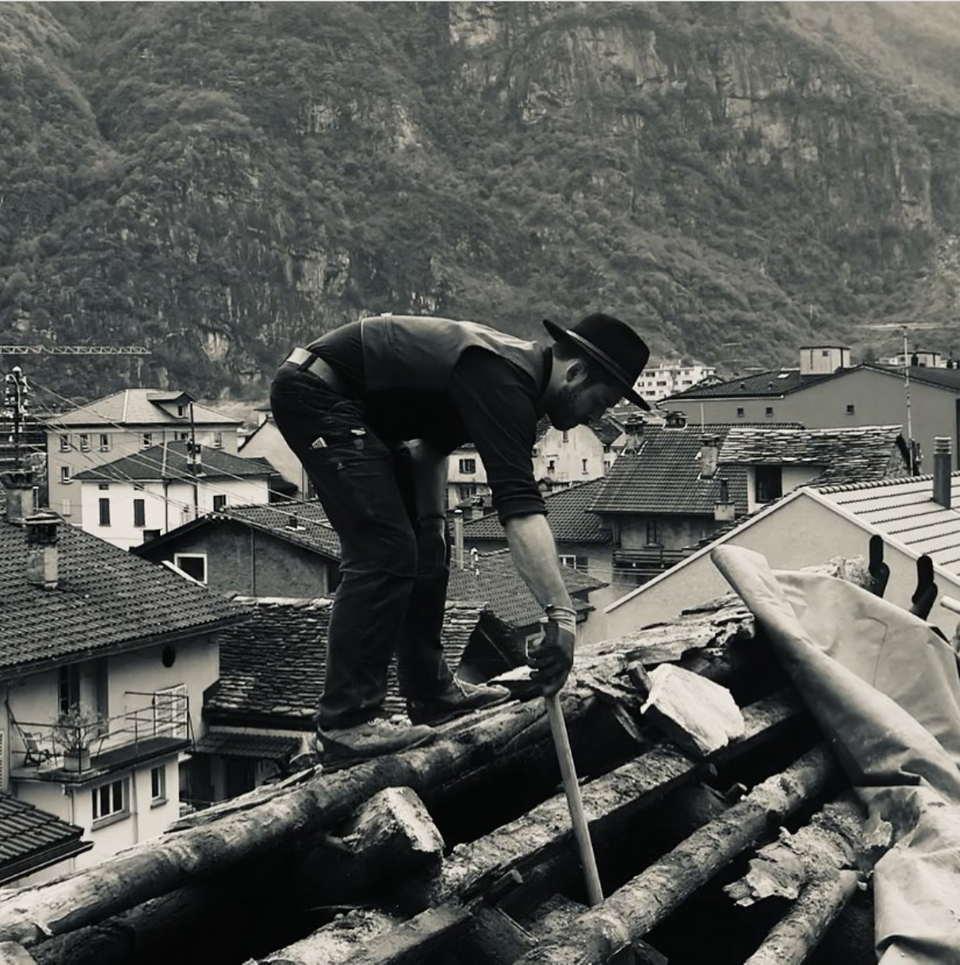 Alle alten Steinziegel (Piode) müssen runter vom Dach. Einzelne Steine wiegen um die 60 Kilogramm und sind daher nicht einfach zu bewegen. Da wir uns leider mit dem Wetter nicht optimal abgesprochen haben, regnet es teilweise, was dazu führt, dass es auf dem Dach sehr rutschig ist. Zudem müssen die Steine 4 Stockwerke auf einem Ziegellift nach unten transportiert und auf Paletten gestapelt werden. Danach werden die Steine von Interessenten geholt, um an anderen Orten wiederverwendet zu werden.
-
All the old stone tiles (Piode) have to come off the roof. Individual stones weigh around 60 kilograms and are not easy to move. Unfortunately, we didn't make the best possible arrangements with the weather, so it rains some times. This makes it very slippery on the roof. In addition, the bricks have to be transported down 4 floors on a brick lift and stacked on pallets. Afterwards, the bricks are fetched by interested parties to be reused in other places.