Wie säubert man Steinmauern...und was tut man bei Regen auf dem Dach?
Wasser von Aussen... Wasser von Innen!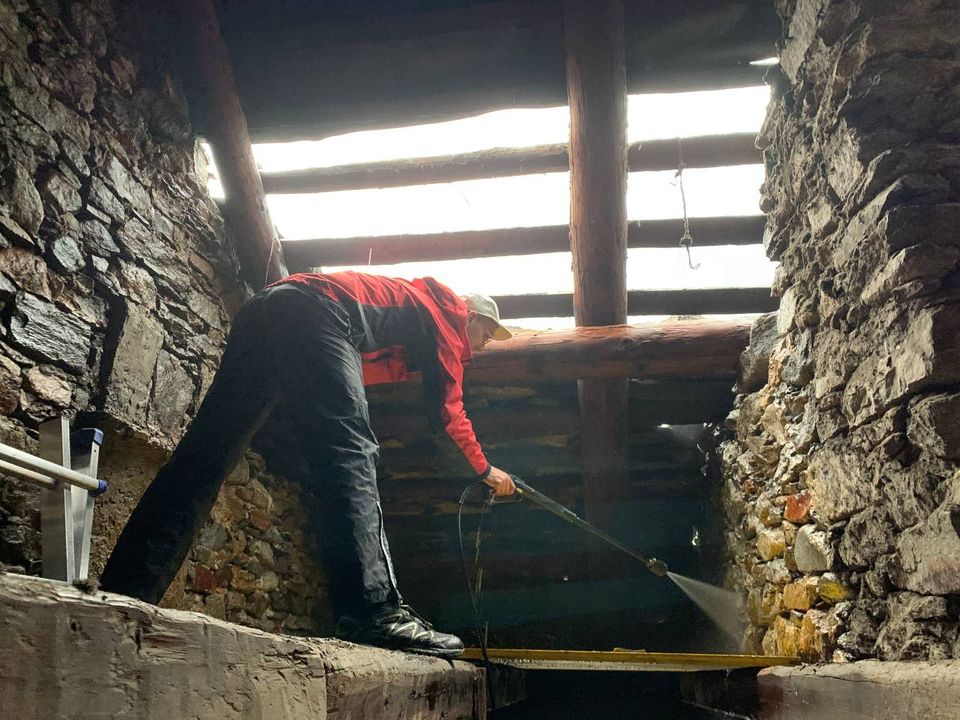 Alte Steinmauern bieten viele Nischen und Vorsprünge für Dreck, doch mit konventionellen Mitteln wie Staubtüchern oder Staubsaugern kommt man bei unseren Steinmauern nicht weit. So wurden drei Hochdruckreiniger in diversen Grössen ins Tessin gefahren und kommen nun zum Einsatz.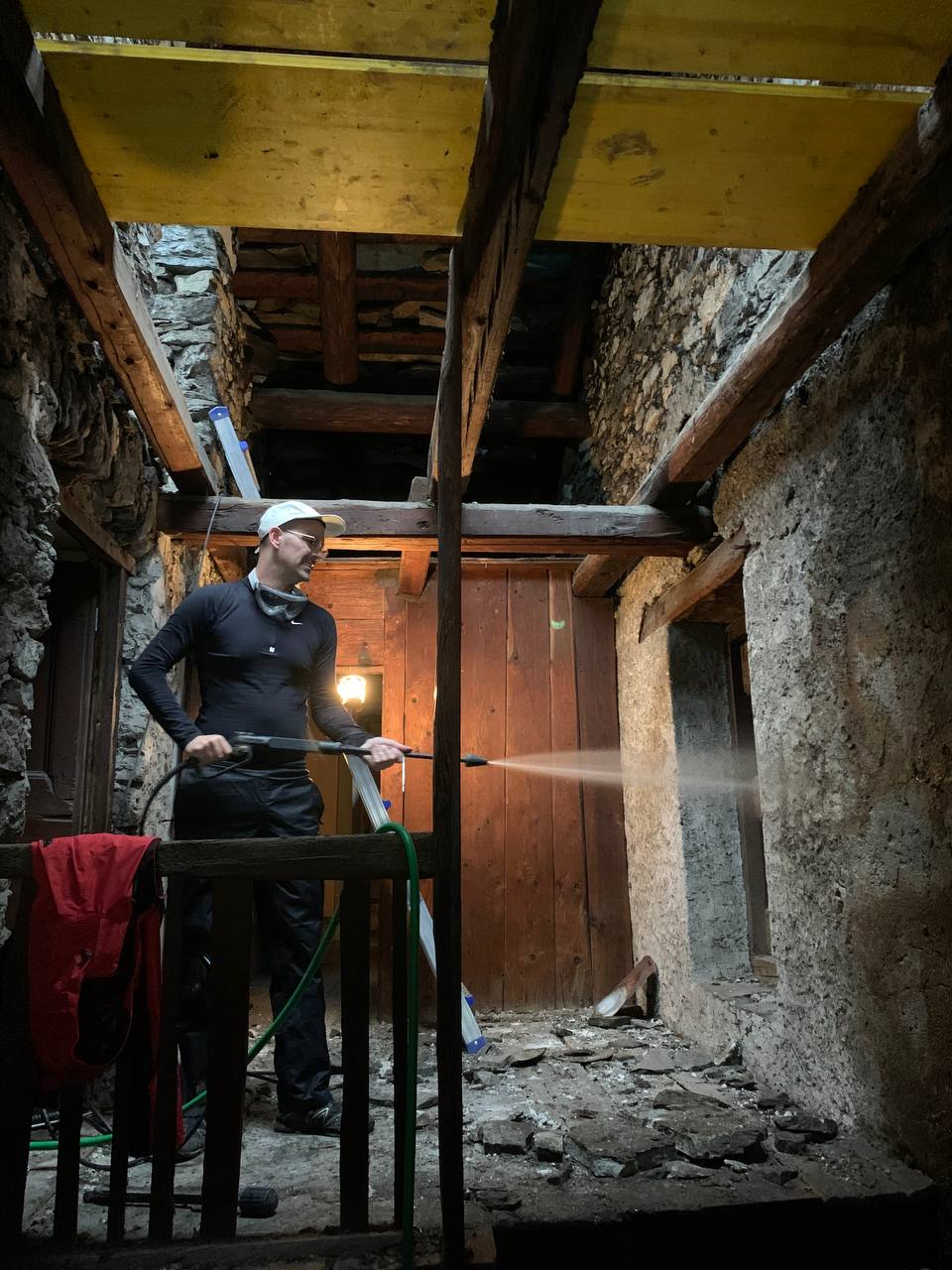 Durch den Regen ist es zu gefährlich auf dem Dach. Die Steine sind so glatt und rutschig wie eine Partie auf der Eisfläche. Da es den ganzen Tag regnet, ist es unmöglich, die Piode weiter abzutragen. Da wir nicht untätig herumsitzen wollen, suchen wir neue Arbeit (und davon gibt es mehr als genug im Haus). Die Entscheidung fällt auf die Fensterdurchbrüche. Wie in den Bauplänen zu sehen ist, werden wir einige Fenster  zu Türen umfunktionieren. Da unser Haus dicke Mauern aus Stein hat, ist diese Arbeit nicht ganz einfach. Die Bausubstanz muss genau angeschaut und die tragenden Mauern dürfen nicht beschädigt werden.
-
Old stone walls offer many niches and protrusions for dirt. But conventional means like dust cloths or hoovers don't get far with our stone walls. So 3 high-pressure cleaners in various sizes were brought to Ticino and are now being used.
The rain makes it too dangerous on the roof. The stones are as slippery as a game on the ice rink. As it rains all day, it is impossible to continue to remove the period. Since we don't want to sit around idly, we look for new work (and there is more than enough of that in the house). The decision falls on the window breakthroughs. As can be seen in the building plans, we will convert some windows into doors. Since our house has thick stone walls, this work is not easy. The building fabric must be looked at carefully and the load-bearing walls must not be damaged.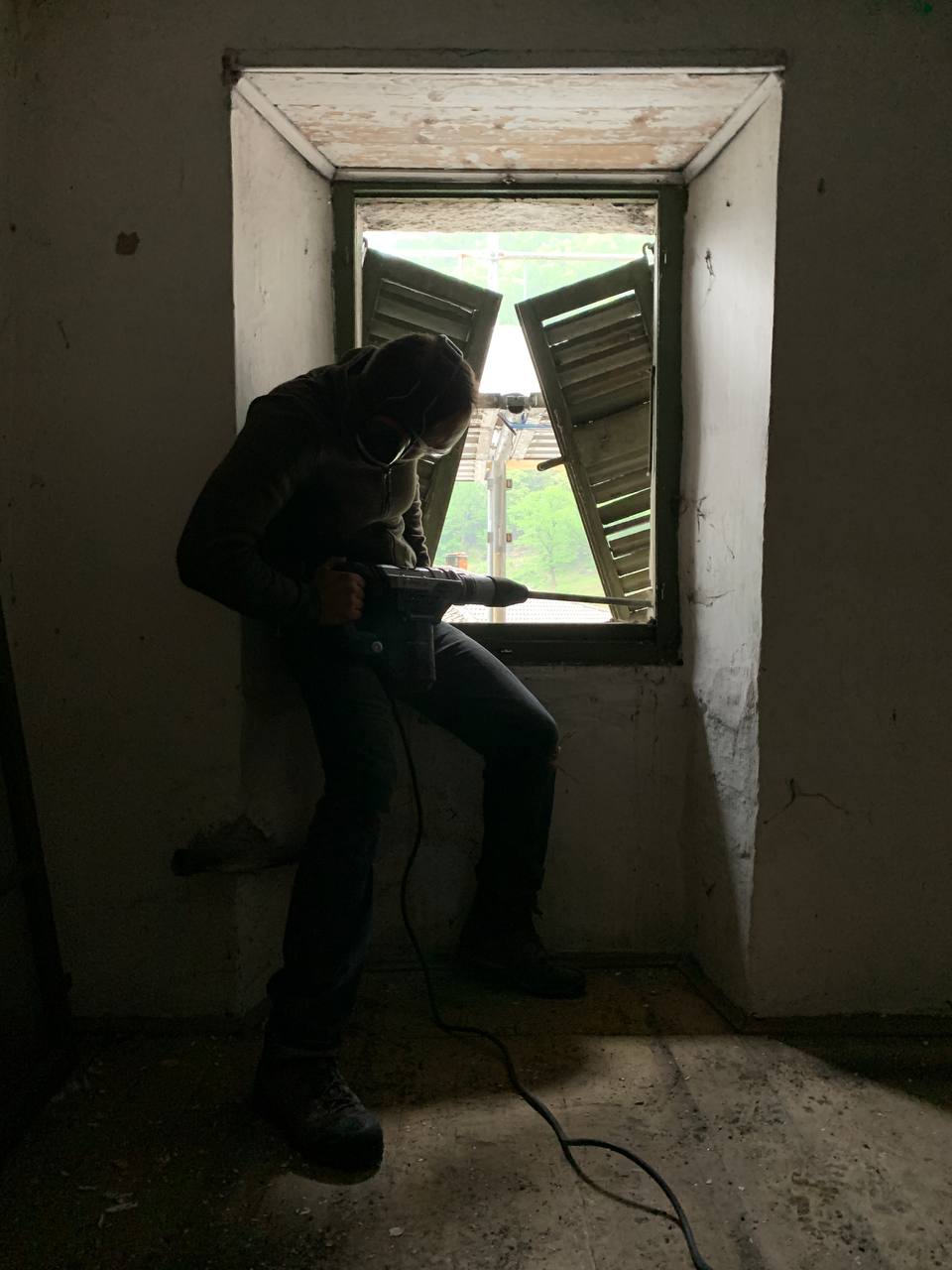 Enjoying these posts? Subscribe for more